Our Philosophy
"Laura and her team will make you live the experience of hairdressing in a private room. You will spend a unique moment, in a privatized space just for you and out of sight, in order to enjoy the moment in peace ."
Get to know us a little better
Details that make the difference…
Opening a hair salon at the age of 21 was unexpected. It was a lucky coincidence in 2011.
A year after the opening, I had serious allergies and I had to completely change my way of working. It is how I discovered the natural brand "Hairborist". And I totally fell in love with it.
Since a few years, I'm happy to welcome you in my vegetal and green universe. More than a hairdresser, I'm also a trainer for the Belgian hairdressers.
Our services
HAIRCUT & HAIRSTYLING
Who are you? Are you in phase with your hair?Does your hair match your personality?Our experience, our sense of hearing, our professionalism are our assets to make you the perfect haircut. The one who matches your personality, your style and your wishes.
NATURAL HAIR DYE
Discover a world  of vibrating and bright colors. Certified 100% natural. Only made with plants, flowers and tree barks.
Hairborist … The passion for organic
More than a wonderful range of natural and organic products, Hairborist helped us to make our dream come true. Our workplace is now a natural wellness hair center.
Hairborist offers you a sensory break during a capillary bath with noble vegetable oils, a total moment of relaxation in our universe of well-being, a dive to the sources of beauty, a fusion with the natural forces of aromatherapy, an ultimate refinement of your hair.
Menu all Inclusive
***
MENU BLOW-DRY – 35€
Relaxing hair care with organic essential oils, natural shampoo and blow-dry.
MENU HAIRCUT & BLOW-DRY – 60€
Relaxing hair care with organic essential oils, natural shampoo, Haircut and blow-dry.
MENU NATURAL HAIR DYE & BLOW-DRY – 90€
Natural hair dye made of plants, vegetable shampoo et blow-dry.
MENU NATURAL HAIR DYE- HAIRCUT & BLOW-DRY – 115€
Relaxing hair care with organic essential oils, natural shampoo, Haircut and blow-dry.
***
Whatever the length of your hair, all our services include a relaxing hair care with essential oils, a vegetable shampoo, a detangling care and an ecological fixation.
Extra charge possible + 25€ : détox hair care, double application of hair dye product.
Bun upon estimate from 60€.
Book an appointment
Every appointment is a unique moment between you and us.
We welcome you in an intimate place where the time seems to stop.
Forget the daily stress, turn off your phone for a moment.
Take the time to relax and close your eyes to enjoy a peaceful moment.
Do you want to meet us ? Let's schedule an appointment. Send us a text message ( including your name, your first name, the day and the hour  you would like ) to the number : 0473/24.97.84 or book online.
Hairborist Webshop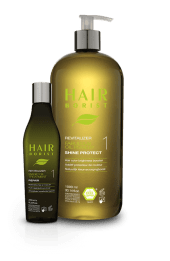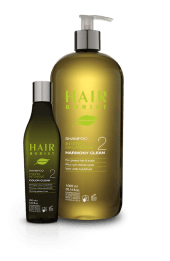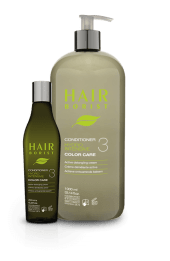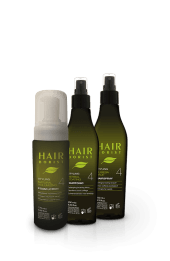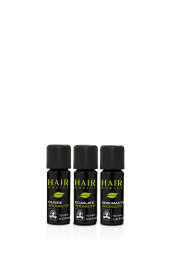 With Artistic Beauty, you can also order online the Hairborist products. Hairborist will manage your order to satisfy you at any time of the year if you can't visit us.